Help Your Autistic Child Have the Summer You DREAM About
Within 6 months (24 weeks) your child with autism will be on his or her unique, fastest, most efficient path to autism turnaround, and you will be saying "Wow"
Or I will be refunding your full payment.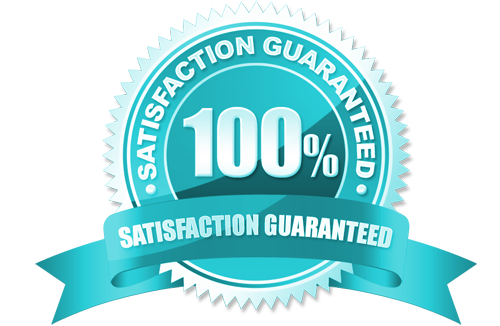 "100% Risk Free Guarantee"
We agree upon achievable goals within the first month (if we don't, we stop right then, and you get your money back).
You follow through on my affordable, actionable, personalized recommendations (tailored to your needs and capacity).
If you do these two things and aren't saying "wow" about your child's headway in 24 weeks, your money returns.
---
You KNOW there has to be an easier, speedier way to optimize health and function for your child...
&nbsp
If you want more autism help than just an online program...
If you're ready for steady, positive, change to thrive with autism...
If you're feeling frustrated, overwhelmed, confused, anxious about how to improve quality of life for your child with autism,
Join the Thrive With Autism DREAM SUMMER Program
If you're having trouble putting together all the components you want in place, this program would benefit you.

It takes the legwork out, all the reading and research, all the conferences and meetings…

with Jackie, it's all there, and current. I don't have time to keep up with everything, things change.

The everyday steps to follow, the regular phone calls, the email support, and (really valuable) the trauma release support for everyone, have really helped us stay on track, and benefited all of us as a family.
Initial "Setting Up for Powerful Results" Interview
In-depth intake, assessment, and evaluation session to fully understand your situation, challenges, and advantages; to quickly pinpoint key areas for change; and to clarify your best path to thriving with autism. (Value: $500)
Initial "Key Autism Aggravators" Assessment
Which key issues are blocking or slowing your autism turnaround? Where can you get the easiest possible results, quickly? (Value: $500)
---
A Personalized Plan of Action
Regularly updated, this is adapted according to the health needs of your autistic child, and the capacity of the household; this plan allows you to fast-forward your pace of positive change for your autistic child -- while maintaining your balance and aplomb! (Value: $1500)
Weekly Recorded Check-ins
These weekly phone or video calls, designed to keep you focused and moving forward, are yours to keep and listen to anytime. These are also our opportunities to determine which other types of support would be most useful to your situation, and arrange these. (Value: $4200)
---
Unlimited Email Support, Plus
On-Demand weekday email support for challenges that appear or develop between check-ins, to make sure you can implement all we cover, or adapt your plan appropriately. (Value: priceless)
Biweekly Progress Evaluation
Every 2 weeks we'll assess progress by our agreed-upon criteria, to tweak actions, clarify options, and set new goals. Being responsive as we go gives us regular opportunities to spot any trends, respond effectively, and identify new possibilities. (Value: $4,200)
---
Personalized Training in New Skills
From meal-planning to mediation, from negotiating with your child's educational and health team to getting grandparents on board, you will have tailored, hands-on help. (Value: priceless)
Access to My Complete Complement of Resources
Your autism-geek mentor has a vast pool of research (in plain-language summaries, worksheets, templates, and checklists) available to guide and focus your actions, to reference as needed, and to support you ongoing, so you KNOW that what you're doing has the science to support it. (Value: over $15,000)
---
Your Personal Researcher
When a report is needed on a new topic, or updates are needed, I will research and summarize information, options, and health research for you, as we uncover what you need, to maximize your progress. The reports and guides I'll create for you will also help you gain the support your child needs from family, school, community, and professionals. This alone saves you a TON of effort! (Value: over $15,000)
Bonuses As Needed, Tailored To YOUR Situation and Needs
Such as:
Dejunk Your Pantry support (Value: $2400)
Local Anti-Inflammatory Food Suppliers Virtual Tour (Value: $500)
Complementary Rotation Meal Planning (minimize effort, dodge allergies and dislikes, maximize household meal satisfaction, and optimize health recovery for your autistic child) (Value: $4700)
Safe and Simple Detox Recommendations to fit your in-the-moment needs, including ongoing research and handouts (Value: $1500)
---
24 Weeks of Personally Tailored Support
Your spouse, partner, mother, sister, best friend, home care assistant, or other top supporter is also welcome in our calls, emails, etc. And if you have more than one best supporter (wow, massive gratitude to them!), the others are most welcome, too! (Value: $4,200)
The entire 8-module Transition to an Anti-Inflammatory Diet (TAID) and 12-module Master Autistic Brain Inflammation (MABI) programs are included!
---
The Two Most Commonly Chosen Bonuses:
Stress Reduction Life-Saver: As a primary care-giver and chief change agent, you want [need?] confidence and momentum. But you're probably feeling a lot of other things instead: fear, sadness, anger, guilt... If you want to reconnect with self-trust and free up your inner resources to be available where they will truly make the biggest and best difference, these game-changing awareness tools will revolutionize how you deal with stress. (Value: Priceless)
Turn Around the Sabotage: When your household (spouse?) or support network (mum?) isn't on board with the changes you believe are necessary, it prevents you from experiencing the kinds of improvements that are possible for your child. This bonus creates a supportive space for miracles to happen. With professional facilitation, we'll find the goals you hold in common, get solid commitments to acting on them, develop strategies to see them through, and resolve areas of conflict. You'll come away with a supportive team and simple (but effective) tools for conflict resolution you can use. (Value: Priceless)
---
How severe the challenging symptoms you're dealing with are (or how mild); improvements are not only possible, but easier than you think
How many interventions you've previously tried. Your child's unique challenging symptoms are your primary guide to what's needed to improve health and function, and any interventions you've tried are merely more information about those symptoms.
How long your autistic child has had difficult symptoms, nor does it matter at what age those symptoms turned up, nor whether your child is well into adulthood...
---
Your child's difficult symptoms are already telling you what help is needed, and I can help you decipher their messages.
Let me give you a home-building analogy for how I help you get where you want to go, with autism:
---
If you want to build a house in a particular neighbourhood and climate, and you've never built a house before, you'd probably look for a general contractor.
This is someone who organizes and executes larger projects that involve a lot of subcontracting specialists (like plumbers, electricians, roofers, drywallers, carpenters, and painters).
For a fee of 10 to 20% of the cost of the whole job, a general contractor would help you:
design your home to fit your family, your neighbourhood, and your local climate
choose the right skilled people for the tasks required, according to your budget and needs
organize all the tasks and skilled support in the right order (e.g. so the wiring comes before the drywall)
make sure you head in the direction of the future home you and your family need and want, in a timely and cost-effective way
---
I'm like a general contractor in the autism field, where autism specialists (doctors, speech-language pathologists, etc.) are the subcontractors.
As your general contractor, I've done all the research, have all the experience, and am a specialist in knowing how to make this work.
I help you:
design your choices to suit the terrain (your family health history, your child's health and treatment history, your current lifestyle, etc.)
clarify your goals for your own and your child's future (in terms of your unique terrain and resources)
identify what kinds of actions and supports will take you most efficiently and effectively to the future you want
discover and evaluate what kinds of tailored supports and specialists are available to you locally
gradually step into an "autism general contracting" role yourself — once you've graduated from this 6-month program, you have the perspectives and skills to continue the process of improving your child's health and function
This was an amazing program.

It's been an incredible journey that has benefited the whole family. It would have taken me maybe 3 to 10 years to get through all the research. It's accelerated, for sure, but the end result is worth it!

This let me put my time and energy into getting results for my family, having confidence that I was doing the right things.

I put my trust in Jackie, and I love the changes I've seen for my family.

My 9-yr-old son is having full conversations, now, and we're seeing a lot of more imagination and higher concepts in his comments, stories, and questions. He couldn't have comprehended or discussed these things even just a couple of months ago. He has also caught up significantly in school. He's still a little behind his peers, but I've seen these giant leaps; he's pulling so many pieces together. Today he was connecting and playing with a kid at the pool, spontaneously interacting while we were totally hands-off. He was able to maintain that for an hour, where before he would have been totally zoned out.

My husband and I have also seen health improvements, and our daughter's a different kid, happy 90% of the time instead of her previously high levels of anxiety and depression. She's more balanced. For her, it's a dream come true.

We're all better off on so many levels because of doing this program.

If I were speaking to other parents about this, I'd encourage them to do it, but I'd want them to know that it was like a relay race. Make sure they set aside an appropriate amount of time and energy for the 6 months. This program has to be their main focus.
Jackie, you have autism.
I KNOW you have limited social energy...

Why are you doing this?
---
Because I want everyone, around the world, regardless of age or stage of challenge, to be able to thrive with autism.
Right now, only the most-motivated of the people who take my programs are achieving the results I want for them. For others, the DIY (Do-It-Yourself) effort seems to be too much, and the results, while promising, are a lot less than they could be.
The research is clear:
The parents whose autistic children truly thrive are those parents who have access to the right information, and can focus their resources to greatest effect.
The How to Thrive With Autism courses provide that information. However, for some people information is not enough without personal support.
As a result, I'm looking for more patterns, more clues about how to help EVERYONE get the results they truly want, and that I deeply want for them.
BUT:
    You're right, I can only do this for a maximum of 5 households at a time.
So: If you want someone to
Lead you through the autism turnaround process
Hold your hand and help you over your unique barriers and hurdles
Support you in making and meeting the goals that will bring you the health and functional changes you most desire for your child
This is exactly what you've been looking for, you've found the right place. Just click the button and you can get started today.
---
Wait, how much do I need to invest?
If you choose a single payment, your total is $9,997 (~ $417/ week for 4 to 10 hours of support EACH WEEK) for achieving your Dream Summer.
If you choose six monthly payments, charged the first of every month, your monthly payments are $1916.00 (extra admin takes me away from what I excel at: supporting you).
When I asked my business advisors for advice about the pricing, they urged me to charge double this for the amount of time and resources you're getting from me. Aren't you glad I decided what to charge, and not them? Yes, I'm going to work my butt off for you, but we both win. I get bigger perspectives on how to get more parents over the humps, and you get an awful lot of focused support, tailored research, and the summer you want for your child, a lot sooner...
While the cost of doing nothing, or getting very limited results, is something I'd rather not even think about, if you can't afford this, then you need to wait for me to put the insights I gain here into DIY (do-it-yourself) materials.
---
These buttons give you the option to split the fee into 6 monthly payments (click the bottom right of the form the button takes you to, instead of the bottom left)
Who are you, and why should I believe that you can help?
How on earth did you find this page, without being in touch with me for a while? Regardless, welcome! Here's my quick bio:
Thousands of parents, educators, health and service professionals, and autistic spectrum adults have improved autistic quality of life and function through Thrive With Autism Expert Jackie McMillan's 20+ years of autism outreach and support. Jackie, an autistic herself, is on a mission to optimize the gifts, and minimize the challenges of autism around the world. Jackie leaves grateful clients in her wake, delighted at their new hope, ongoing gains, and personalized shortcuts to full potential for the autistics they love. Her guiding principle is "If you know things have to change, you might as well enjoy it!"
Changed my outlook and attitude about autism...

Excellent; lots of digestible, informative chunks of helpful, do-able ideas/ suggestions. You truly are an inspiration. I am sad that this is the end of the seminars. They have changed my outlook & attitude about autism.
Ask Yourself:
How frustrating is it, trying to translate your child's autistic symptoms into actions with which you can build positive change?
Have you been working with specialists before figuring out the order and steps needed to get from where you are to where you're going?
Are you tired of trying to do it all yourself?
If you'd rather:
access decades of autism turnaround experience and "general contracting"...
from someone who can explain first-hand the experiences and actions of your autistic child, and...
who can streamline your process of building the future you want for your child...
...then let's talk.