You know how people who live and work with autism are looking for ways to reduce or eliminate the challenging symptoms and behaviours?
I solve this.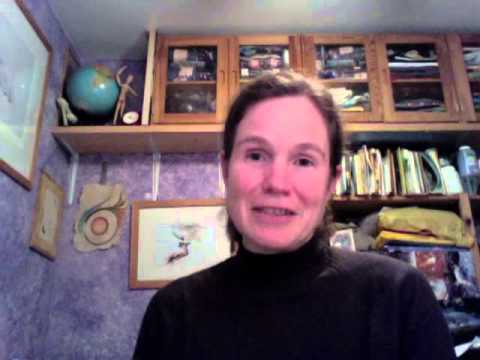 I solve this by giving people the background to
identify and remove their own specific barriers to health and better function
take confident charge of their particular health recovery process
because I've brought together my own and others "autism recovery" experiences with the cutting edge health research that makes sense of what we've been through…
…to provide you with the practical steps that really work, to truly thrive with autism.
Having spent over 37 years figuring out what reduces symptoms, what worsens symptoms, and the science which explains this, Jackie McMillan helps people with autism thrive. More about Jackie
 Every autistic can experience better function and quality of life.
Addressing the underlying, causal health problems through low-cost, do-it-yourself actions is sometimes all that's needed to allow the body to heal, and the mind to learn. Doing these first will speed (and lower costs for) everything else you do. Autistic Spectrum Disorders are NOT a life sentence. More about programs
This map of autism is based on actual, personal experiences of autism and recovery – mine and many others, paired with cutting edge science which makes sense of these experiences. I make no claim to having "the only way" or "the only truth". There are as many paths for autistics to gain health as there are autistics alive. But while the paths are different, the patterns are the same, and everyone gets results from following these patterns. Find your own unique path to greater levels of integration, self-determination, and health.
My fiercest satisfaction is bumping into people I've helped, and seeing their faces shine as they tell me their latest gains and triumphs. The 7 year old who toilet trained. The 12 year old who is making friends at school. The 18 year old who is on the honour roll at a University away from home. The woman in her 70s who is improving her own ASD symptoms, alongside her grand-daughter's.
Parents – There is hope. You CAN help your children reach their potential and gain independence!
Educators – Unlock the learning potential and reduce behavioural challenges for autistic and non-autistic students, alike.
Health and Therapeutic Professionals – Support your clients optimally outside your office, as well as inside, even those who get little or no benefit from your particular training!
Adults & Teens with ASDs – Feel healthier. Reduce pain. Have more good days. Shrink the challenges. Recognize and build on the gifts you have.
What's Next?
Please take some time to browse the useful information in my blog. You'll quickly discover whether you're interested in my support. If you think we'll work well together, take a look through my products and programs. Then sign up for the two free webinars (one hour each, with live Q&A for an additional half hour). Take a little time to digest those, and start applying them to your own circumstances. Then consider a mentoring session before either:
gaining guidance, support, and focus through the online programs
choosing to Do-It-Yourself through the Quick Start Guides, or
continuing with mentoring for truly tailor-made help.
Regardless of which path you follow, with or without my help, I can't thank you enough for caring about someone with autism.
Best Wishes, Jackie
BONUS:
As you go through Thrive! materials, you are going to have "Aha"s. Yes – YOU!
You're going to realize that, as you make these slow, step-by-step changes to support the autistics in your life, your OWN life starts to improve rather dramatically as well!